'Women's March' in Hollands Maandblad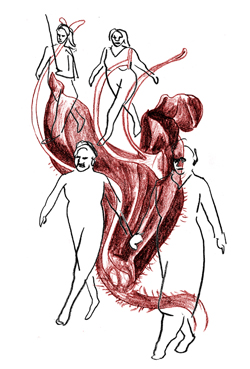 A new series of drawings entitled 'Women's March' was published in January 2017 issue of Hollands Maandblad.
Other Hollands Maandblad drawings here.
Publication

'De Vrouwenvereniging'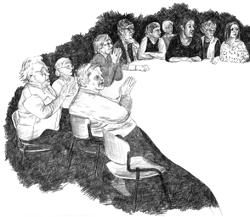 Thanks to Stroom Den Haag my work on a project about Womens' Institutes in Westland (NL) is resulting in a publication with writer Lokien de Bie and designer Suzanne Bakkum. After visiting many gatherings of Women's groups in the Westland we now have a large collection of drawings and texts and are working on the design of the publication. More information soon.
Life According To A Rectilinear Personality
Day Drawings 1995-2010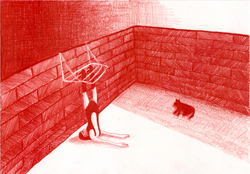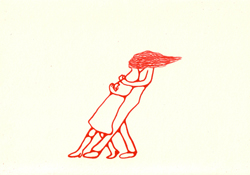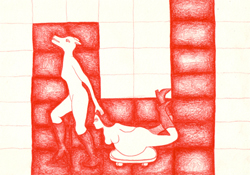 http://www.rectilinearpersonality.com


Exercises in Drawn Protest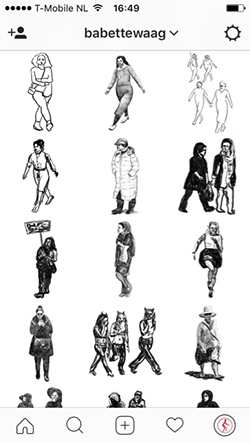 Exercises of Drawn Protest is a work in progress posted daily on facebook, twitter and instagram.
Innocent Drawing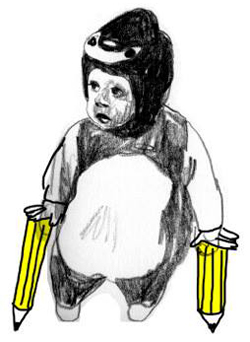 Innocent Drawing bi-monthly drawing sessions by professional artists, designers & illustrators In several cultural hotspots in The Hague we draw postcards to send to prisoners of conscience all over the world through Amnesty International. Innocent Drawing was initiated by Babette Wagenvoort, Frits Dijcks and Erik-Jan Ligtvoet. More info: Innocent Drawing or email innocentdrawing@gmail.com
Next sessions: 7 Februari 2017 at Stroom, Den Haag & 11 April at Grafische Werkplaats.

'Mood Swing - Alphabet of Moods'.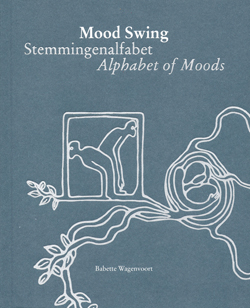 Book for sale & 'project for rent'.
Exhibition - 'Self in Context' - riso-lino-experiments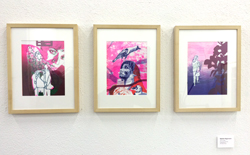 A small selection of artists from The Hague were invited in 2016 by the Grafische Werkplaats to make a hand-printed self-portrait. The exhibition traveled and is now in the Centrale Bibliotheek, The Hague.
Finissage: 12 January 2017
Artist in Residency: Not In My Backyard
From 18 - 22 May 2015 I worked on a wall drawing at the offices of Amlin, Amstelveen, NL. Annemarie van den Bergh wrote about it on Jegens & Tevens (in Dutch).


Caught @ Todaysart - a mobile-drawn reportage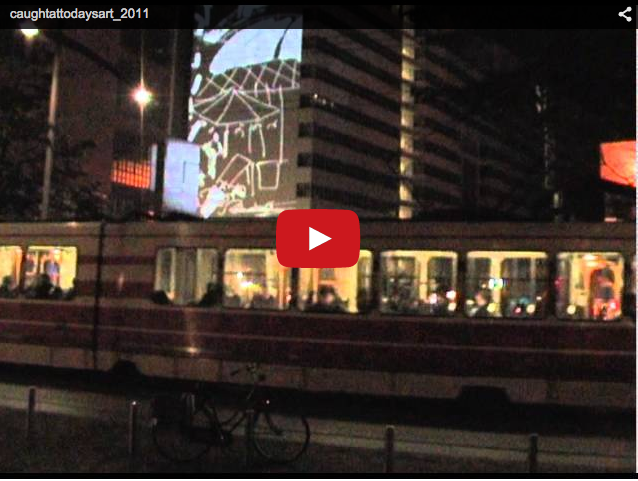 Watch a short video of this live festival report in finger drawings projected onto The Hague City Hall.
Publication - VPRO Gids

Illustrations for VPRO gids

Nature Caught Moving is a landscape made up from hundreds of animated iPhone drawings of 'nature' found in and around the city.
Nest Shop